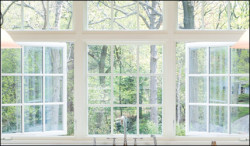 When you're looking for a full-service glass installation company that can help you with everything from glass shower doors and custom mirrors to double pane windows and door installation, GlasTec Construction is the name to remember. With 25 years of experience and a commitment to customer satisfaction, you can be sure our service and product quality is the best in the business! We can help you improve your home's energy efficiency, aesthetics, and even safety with an array of services and products such as staircase railings, home window repair, and frameless shower doors. When it comes to providing residential and commercial customers with top-notch service in San Diego County, GlasTec Construction is the custom glass company that will come through for you every time.
Frameless Shower Enclosure

Windows and Doors

Glass Railing Systems

Glass Replacement

Licensed, Bonded, and Insured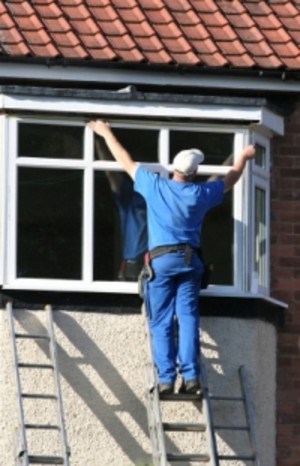 When you replace windows, glass doors, or commercial glass, you want it to last. That's why many locals choose our experienced craftsmen to install replacement door glass, custom mirrors, double pane windows, and more. We're also one of the premier sources in town for frameless shower doors, deck railings, and insulated glass. Our workmanship is careful and precise, and with our superior-quality products, you can turn to us for durable glass solutions.
Located in Poway, we proudly serve businesses and homeowners in the following communities: Escondido, San Marcos, Encinitas, Carlsbad, Solana Beach, Del Mar, Carmel Valley, La Jolla, San Diego, and environs. Get the quality you're looking for and the service you deserve by contacting GlasTec Construction. We're a phone call away whenever you need sliding door glass replacement, staircase railings, or home window repair. Count on us for free estimates, emergency service, and dependable factory warranties.
Properly sealed and insulated windows are a vital aspect of home and building maintenance. If you're tired of high energy bills and drafty rooms, those are things we can help you control. Insulated glass and replacement door glass can not only help you save on your energy costs, but it can also improve the appearance of your home or work space. If your bathroom needs a quick upgrade, you'll be delighted with the dramatic improvements that one of our frameless shower doors will produce. We offer a full range of services and products to help meet all of your needs. We're the glass company you can rely on for quality, fast service, and customer satisfaction!
Looking for a local glass company that will work directly with your insurance company to expedite claims for home window repair, replacement door glass, and commercial glass damage? At GlasTec Construction, helping you with insurance claims is one of the many ways we provide a higher level of service than other custom glass companies in the area.
Call now to find out how our licensed, bonded, and insured custom glass experts can serve you.